Stickers
I make custom, handmade, vinyl stickers! And while I don't have a specific store for them, I'd be happy to make them for you, so I put together this page about them. If you're interested in my stickers, read on for more details.
What is a custom, handmade, vinyl sticker?
To make these stickers, I use design software to make a pattern, then a die-cutting machine to cut each colour piece out of vinyl, then hand-layer each sticker to make the image.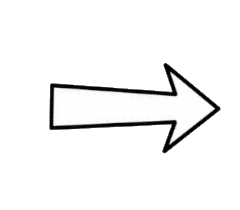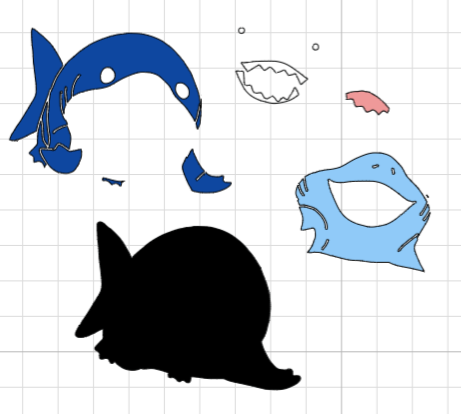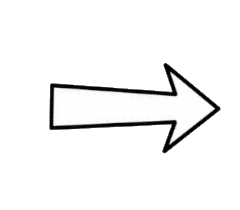 Some things to be aware of:
Not every artwork can be adapted to a sticker design
Each piece of the sticker has to be a solid colour, or a foil/metallic/glitter etc that comes as a single sheet (I am somewhat limited by the colours available for purchase, but there are thousands)
Each sticker is hand-assembled so they are unique and therefore variable and imperfect (though, of course I do my best!)
These are big, single stickers, not sheets of repeats. They're ideal for sticking on planners, laptop cases, and water bottles.
Vinyl is highly water resistant, though I can't guarantee they'll survive a million trips through the dishwasher. I've washed mine many times with no damage, but I make no promises. The more layers, the more likely they'll become damaged over time.
There are two backings available: permanent and reusable. Permanent is very sticky. Reusable is low-tack and can stick to things like walls and be peeled off and re-stuck later. It's still pretty solid, but might not handle washing as well. If you want a decal for your car, let me know – that's a different beast.
What kinds of artwork can you adapt to a sticker?
I love taking artists' existing work and adapting it to a sticker pattern, but only some types of artwork can be adapted this way. Since each colour needs to be a cut from a solid piece of vinyl, I can't do shading, gradients, swirled colours, or crosshatching. Nothing is printed in ink, everything is a cut piece. There's also a limit on how many layers can be stacked so images with too many colours may be problematic or might produce sub-par stickers.
There's also a limit on how thin a line can be, and therefore how small a sticker can be. This approach is best used for artwork that can be separated into layers where each layer is one, single colour, and is best for stickers that are at least 2.5″ wide. "Cartoony" images work well, as well as art styles that involve large blocks of bold colours. Please don't hesitate to send me a piece of art and ask me if it'll work!
What does it cost?
All prices are in USD to keep things simple. Stickers for designs I already have (see the gallery below for the full collection) are $3.50 and custom stickers for new art (upon approval of the art) are $5.00 for the first sticker and $3.50 for each sticker after that. Shipping is $1.00 outside of Canada and free within Canada. I take payments through Paypal. Please don't send me any payments until your order is approved and you receive an invoice.
Which designs do you have already?
This gallery shows which designs I already have files for. If you want a bog-standard logo or image that isn't listed below (like the Avengers A logo, for example) just ask me and odds are I'm willing to make it for the already-designed price. Colours in the designs below are completely flexible, though if you want a solid colour in a design below to be split into more colours, it might either not be possible or require the higher, new-design price.
If you ask me to make a design from a general concept that doesn't belong to you (like Jeff, or the Hawkeye logo), it'll be added to this page as a design someone else can order. If you ask me to adapt artwork that belongs to you or someone who gave you their permission, I'll keep the design on file in case you want to order another sticker but it won't be offered to anyone else (unless you want to give me permission to offer it!). Keep in mind that I'm not an illustrator. I can do design work to adapt an image to this style, but I can't draw something from nothing.
(Not all of the stickers below have IRL photos, because when I made them, I wasn't expecting to put this page together. I'll be updating this images as I get new, better photos.)
How do I order?
Send me an email to festiveferret88@gmail.com and let me know what you want! If you've got artwork of your own you'd like me to adapt, include a link or attach it so I can evaluate if it would work. If it's someone else's artwork, make sure you have permission from them. Let me know how many you'd like of each sticker. I'll write you back with a time estimate and the cost (assuming what you want is possible). Please note that this is not my day job, it's mostly just for fun and because I like making things for people. I reserve the right have long timeframes and to refuse, delay, or cancel any orders I don't think I can handle for any reason. Payment will be due when the stickers are done, and I won't ship until the payment has gone through. If for some reason your order can't be shipped after receiving payment, I'll refund your payment in full. Shipping will always be letter mail unless you want to pay for something fancier.
Do you make anything else with these designs?
I do, actually! I make tote bags, t-shirts, and some designs can be mugs. If you want to know more about those options, just email me and we'll talk. These are a bit more complicated, and shipping is harder, so we can talk.