Marvel Trumps Hate
Here's some additional information and examples of the kinds of crafts I offer for MTH. Since there's a lot of customization available, I've tried to find a balance between clear and exhaustive, but your absolute best bet is to reach out to me and describe what you want. Then I can ask the critical questions and give you an idea of what your final product would look like.
Stealth Shipper Gloves
Gloves are hand-knitted and made of a 50% baby alpaca/50% peruvian wool blend. Handwash in cold water only. Some slight size adjustments will be made, depending on the hand size of the person they are for. These gloves are fingerless, with one wide opening for all fingers and one opening for thumb. They are very warm and cozy! If you're allergic to wool, you may find these irritating, but they're very soft.
The auction is for one pair of gloves, and you can do two gloves of the same character or stealthily celebrate your ship by doing one glove of each character in your favourite pair.
The characters are represented by stripes of different colours. I have stripe plans already for: Steve Rogers (Winter Soldier Stealth Suit), Tony Stark, Bucky Barnes (Winter Soldier), Carol Danvers, and Baron Zemo. I am more than happy to come up with a colour pattern for other characters as well. The limitations are that I must be able to get yarn of the right type in that colour (the yarn brand has lots of colours but it's not infinite), and I must be able to do solid stripes of colours of different thicknesses to make the pattern. I am not willing to do intarsia for these (images made of different colours, such as a star), though some minor fair-isle is allowed (black spots in the white for Zemo).
Here are some pictures of gloves I've done:
(I'm terrible at remembering to take pictures, so some of them still have loose threads in these images, but the final product will not)
Tote Bags and Stickers
I make custom, handmade, vinyl stickers and vinyl tote bag appliques! Both are made the same way. The larger the product, the more detail is possible, so the tote bags usually can be more detailed. The colour availability is going to be slightly different for each. The tote bags are solid colour cotton bags purchased online and then I make and apply the applique. You're able to choose the colour of the tote bag itself from a limited selection.
What is a custom, handmade, vinyl sticker/applique?
To make these stickers, I use design software to make a pattern, then a die-cutting machine to cut each colour piece out of vinyl, then hand-layer each piece to make the image. For stickers, that is simply sticking them down, for tote bags, they are heat-bonded one layer at a time.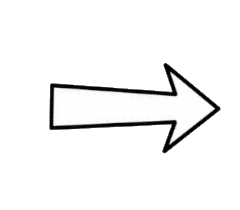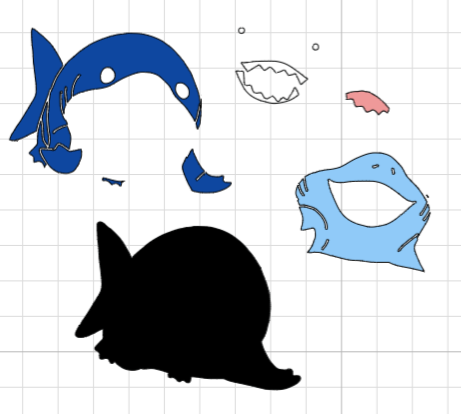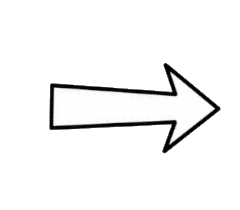 Some things to be aware of:
Not every artwork can be adapted to a sticker/applique design
Each piece of the sticker/applique has to be a solid colour, or a foil/metallic/glitter etc that comes as a single sheet (I am somewhat limited by the colours available for purchase, but there are thousands)
Each sticker/tote is hand-assembled so they are unique and therefore variable and imperfect (though, of course I do my best!)
These are big, single stickers, not sheets of repeats. They're ideal for sticking on planners, laptop cases, and water bottles.
Vinyl is highly water resistant, though I can't guarantee they'll survive a million trips through the dishwasher. I've washed mine many times with no damage, but I make no promises. The more layers, the more likely they'll become damaged over time. The tote bag vinyl is well-bonded and can survive the washing machine, but I can't guarantee it'll last forever and ever.
There are two backings available for stickers: permanent and reusable. Permanent is very sticky. Reusable is low-tack and can stick to things like walls and be peeled off and re-stuck later. It's still pretty solid, but might not handle washing as well. If you want a decal for your car, let me know – that's a different beast.
What kinds of artwork can you adapt to a sticker?
I love taking artists' existing work and adapting it to a sticker pattern, but only some types of artwork can be adapted this way. Since each colour needs to be a cut from a solid piece of vinyl, I can't do shading, gradients, swirled colours, or crosshatching. Nothing is printed in ink, everything is a cut piece. There's also a limit on how many layers can be stacked so images with too many colours may be problematic or might produce sub-par stickers.
There's also a limit on how thin a line can be, and therefore how small a sticker/applique can be. This approach is best used for artwork that can be separated into layers where each layer is one, single colour, and is best for stickers that are at least 2.5″ wide. "Cartoony" images work well, as well as art styles that involve large blocks of bold colours. Please don't hesitate to send me a piece of art and ask me if it'll work!
In the past for MTH I have offered a custom tote bag and turned my winner's own art into a tote and sticker combo. If you win the tote bag auction, you'll get at least one tote and one sticker, plus optional Canadian treats. If the winning donation gets up there, I'll throw in more stickers.
Please note that I'm not an illustrator, but I do have graphic design skills. I have some designs pre-made already that can be made into either a bag or a sticker. You don't need to be an artist looking for your own art to be printed; you can also just pick from a pre-made list of designs or provide me with a Marvel logo/image etc and I'll let you know if it's possible. Please, please contact me before bidding and let me know what kind of art you want because I would much rather have that conversation before you decide to bid!